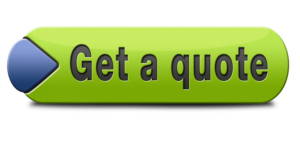 AC Repair in Germantown, MD
When your air conditioner breaks down in the middle of summer, you need help and you need it fast—that's why you have Supreme Service Today! We can come out to your home in Germantown, Gaithersburg, Clarksburg, or Montgomery Village, Maryland and repair your broken-down AC quickly and correctly so you can go back to enjoying a cool, comfortable home again.
Schedule your air conditioning repair today by giving us a call at (410)824-1324 or filling out the form!
Reliable

Air Conditioner Repair for Homes in Germantown, Gaithersburg, Clarksburg, or Montgomery Village, Maryland

While properly maintained air conditioners are usually reliable, overuse—especially during really hot summers—can sometimes prove too much. There are a number of things that can go wrong with your air conditioner, so call professionals right away if something seems wrong or your system isn't keeping your home comfortable.
Common AC Problems
If you experience any of the following in your home, give us a call:
Your air conditioner makes a loud, wailing noise. A loud noise from your air conditioner is usually the result a dislodged or fraying fan belt. Over time, the noise caused by a displaced fan belt can get louder and louder until it's practically deafening when your AC is running at full capacity—definitely a bad sign! Before your fan belt gets totally destroyed, call the air conditioning technicians from Supreme Service Today. We can replace your fan belt and lubricate the bearings in your motor to get your AC running as good as new.
Your air conditioner coils are frozen. If you forgot to change your air conditioner filters, this will definitely happen at some point! There are other things that can lead to frozen air conditioners, of course—they can be the result of something more complex like a refrigerant leak. Whatever the cause, our pros can fix it! We can pinpoint the exact reason why your air conditioner is freezing and take care of the problem before it ruins your compressor.
Your air conditioner is leaking into your house. A leaky air conditioner presents a double problem—it not only means your AC isn't working, but it also creates an easy way for mold, mildew, and water damage to develop inside your home! If your AC condensate drain stops working and you have water inside your home, call Supreme Service Today—we can replace your rusted out condensation pan or clear out any blockages in the drain pipe. We'll do whatever it takes to fix the problem!
Your air conditioner simply isn't cooling. If there are no obvious signs of damage to your air conditioner but it's blowing out warm air or not providing enough cooling, call the air conditioner repair professionals at Supreme Service Today! You may have an improperly sized system (if it's not consistently cooling all the rooms in your house) or there could be another problem. We will use the latest tools and technology to figure out exactly what is going on with your air conditioner so we can get it fixed as soon as possible.
Your air conditioner won't cycle on or off. Does your unit not turn on or off? Check the filters (are they dirty?), air vents (are they closed or blocked?), and thermostat (is it set to "AC" or "cool"?). It's also possible that your air conditioner could be improperly sized. Whatever the issue, our team will get it back to working order.
Schedule Your AC Repair in Germantown Maryland
Don't let a broken air conditioner leave you sweating this summer—let Supreme Service Today help! Customers have been raving about our honesty, upfront pricing and down right friendly technicians!
Why Choose
Supreme Service Today

for AC Repair?

The Supreme Service Today team is:

Experienced: Our service technicians are factory trained to provide experience that counts!

Trustworthy and professional: Our company is NATE certified, an active member of ACCA, Plus, we treat your family and home with the utmost respect and care.

Dedicated to customer satisfaction: Comfort Depot strives to satisfy each and every customer and provide top-notch services. To this end, we'll let our testimonials speak for us!

Contact us online or by phone at (410)824-1324 to schedule your AC repair in Germantown, Maryland.

 
Thanks!
This field is required
This field is required
This field is required
This field is required