The Good & Bad Of Carrier Heat Pump Systems
---
Carrier truly is the starting point for the whole HVAC industry. Thanks to Wilis Carrier and his drive for revolutionizing home comfort. On July 17, 1902 the world changed forever, upon Wilis's creation of the first modern in-home air-conditioning system. This launched the HVAC industry and completely altered the way we live our lives, the way we work and way we play forever. To this day Carrier builds on this history innovating and creating new products improving efficiency and comfort worldwide. Founded in 1915, Carrier is the world leader in air-conditioning, heating and refrigeration solutions. Carrier is part of UTC Climate, Controls & Security, this is a unit of United Technologies Crop. Creating and providing aerospace system industries worldwide!
Environmental Commitment- Carrier is committed to the environment. Lowering greenhouse gas impact of products through energy efficiency and refrigerant advancements. Carrier has led the industry in environmental protection advancements since 1994. With the phase-out of ozone-depleting refrigerants. While at the same time creating and innovating many of the world's most energy-efficient air-conditioning, heating and refrigerant systems. Carrier has truly done the impossible and found that sweet spot between creating an ultimate functioning system and low environmental impact. Innovations like Greenspeed® Intelligence are responsible for this. Greenspeed® Intelligence run silently and slowly, this allows the unit to operate longer and at lower steadier capacities. This system is smart enough to automatically adjust to the heating and cooling demands of the home. This combination of precise temperatures and high-performance innovation leads to much higher energy savings!
Energy Efficiency- With anything in life you get what you pay for. Yes, the initial price you will pay is more, however, remember energy efficient systems unarguably come with lower energy bills. Make installing your next home comfort system an investment and not just a purchase. Carrier is known for next level efficiency. For example, Carrier's flagship energy efficient system the Carrier Infinity 20 GREENSPEED® Heat Pump System. When researching this system, the first thing you will probably notice is the price tag. That is because you are simply looking at the best! Carrier Infinity systems come packed with a SEER (Seasonal Energy Efficiency Ratio) cooling rating of 20.5 and HSPF (Heating Seasonal Performance Factor) of 13. That is next level efficient! This system allows infinite adjustments between 40 and 100% capacity only giving out the cooling or heating needed, hence the "infinity" name. These ratings and features allow the system to pay for itself in energy bills while providing unmatched home comfort and control, leaving a minimum human footprint on the environment.
Product Innovation- When it comes to system innovation Carrier is the leader of the pack. Carrier has truly taken the time to design, create and test new components within the systems they sell. Staying on the front line of technology advancements Carrier constantly works forward for tomorrow to stay ahead of the game. Innovations like Hybrid Heat® Technology make this possible, pairing an Infinity Heat Pump System and a gas furnace. This technology is so smart it uses outdoor air temperature and decides itself what the most effective fuel is for the conditions. For example, during cool fall times, or early spring using a gas furnace may be overkill. An electric heat pump may be all you need to comfort you and your family during this time. However, when winter does set in your system will automatically shift modes. Using your gas furnace only when it really has to. This is one of the systems Carrier uses to help deliver unmatched efficacy to your home. Carrier has also changed the game when it comes to humidity control, with Ideal Humidity System™. This technology allows the control of both humidity and temperature. Utilizing a variable speed blower from the indoor unit, this allows the management of humidity in the home. Extended cooling and slower air movement help vacate moisture in the air. This is fantastic for those sticky summer months. Dry air feels cooler and what is even cooler is the fact you stay comfortable while saving money.
Warranty Opportunity- Each Carrier residential system comes with a 10-year parts registered limited warranty. This warranty is five years if not registered. This warranty applies to parts that break due to manufacturer defect, however, does not include labor costs. Register your new Carrier system within 90 days of your installation date to receive this warranty. This registration can be done at Carrier's website online. For all DMV inquiry's check, out DIY Comfort Depot. 
Carrier Customer Service- In the world of the internet, upon a little research many people claim Carrier customer service is not the best. There are many claims that typically consumers are put on long waits to speak to a representative. Many people also claim that when an issue does materialize Carrier is not the best at helping solve the issue in a fast easy manner and when they do come to a conclusion the customer still ends out shelling out cash for warranty issues. Then, on the other hand, a huge percentage of people claim Carrier is amazing, fast and fair. The thing you have to remember is Carrier is an astronomically large company, spread across all of America and most of the world. Being one of the largest HVAC companies in the world they have a lot of people to touch. More or less you can find reviews like this across the board with any HVAC corporation.
Unit Pricing- On average a Carrier System is going to cost you a bit more than something as basic as a Goodman 14 SEER heat pump. Carrier is more of a high-end, technical company. The products they sell are a bit more complex than most other companies and feature innovations that other companies simply have not made. The complexity of Carrier's higher end units makes them cost alot more to construct, therefore more to purchase. Carrier units are like the iPhone of HVAC units we all love them and have to have them, they just are not cheap. These units are just simply not made as simple as some others, from the thermostat to the inner construction of the units. Yes the unit features next level capabilities but in life, you truly do get what you pay for, the HVAC industry is no different.
Many Small Fixes and Technical Issues- Online reviews suggest Carrier units tend to have a little more technical issues than other companies. Being smaller electronic issues like a bad motherboard for instance. Facts are the more complex any piece of technology is the more prone that piece if the equipment is too having a small issue come up. But this is a double-edged sword, having that next level of complexity has a huge purpose. These innovations within Carrier systems are responsible for what sets Carrier out from the rest of the industry. These advancements take the system efficiency to a whole new level. When you manufacture and distribute as many units as Carrier does each year, unfortunately as with anything in life a few bad eggs are bound to be in the bunch. Just remember that the contractor that does the install on the unit plays more of a roll in how your unit functions than the brand chosen to have installed.
Heat pumps offer an electric alternative heating and cooling solution for your home. Heat pumps are perfect for mild climates and in those situations where natural gas heating simply isn't available. Get your new Carrier heat pump installed by a Carrier in-home specialist at DIY Comfort Depot today!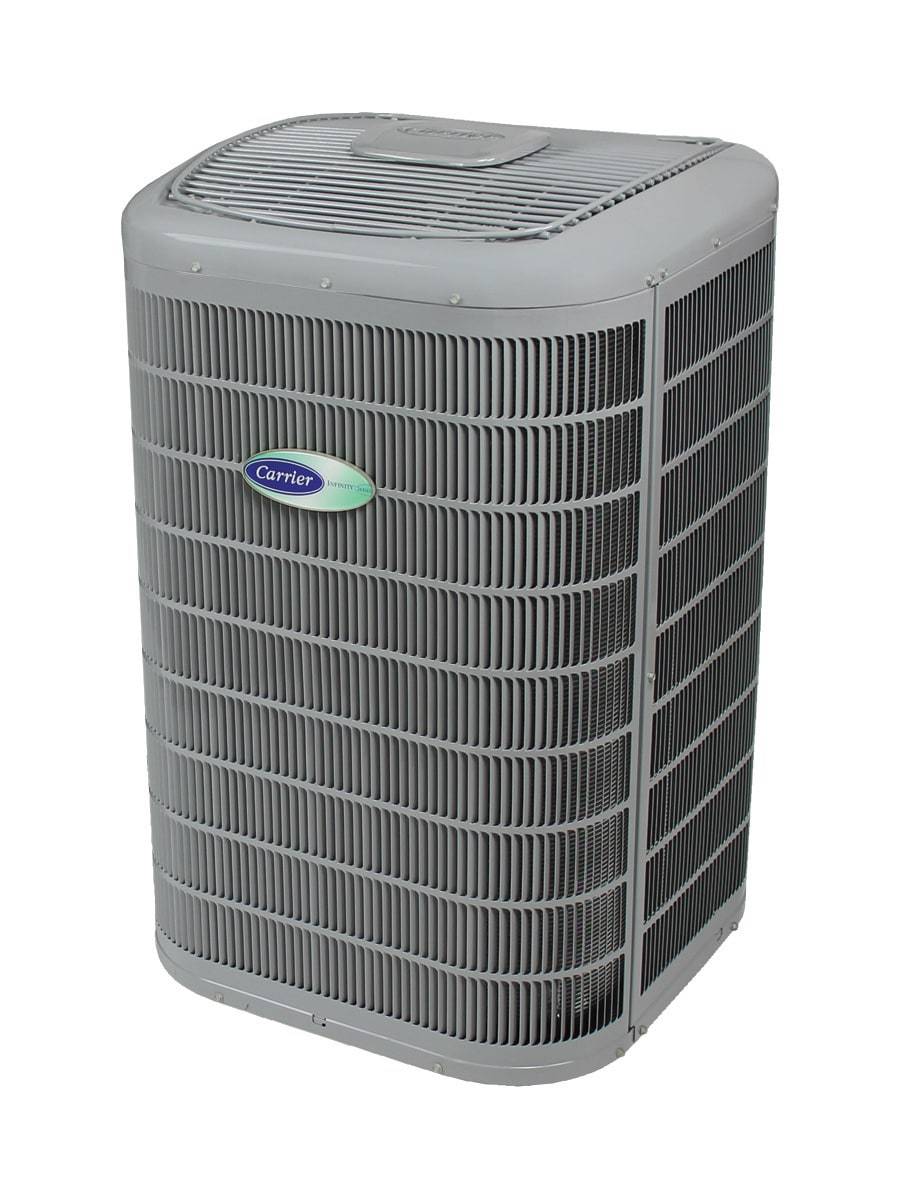 Schedule A Free In- Home Heat Pump Estimate
Thanks!
This field is required
This field is required
This field is required
This field is required
---
Author: Chandler Dowling
DIY Comfort Depot Associate
Work does not feel as much like a job when your job is to help people! I love people and I love providing smiles. Working with DIY I get to do just that. No matter your HVAC needs we have you covered! Simple, fast and easy is how we keep it and how you like it!