The Good & Bad Of Trane Heat Pump Systems

---
Trane, founded in 1885 then finally incorporated in 1913 is truly the perfect example of a classic American dream company that grew into a global one. It all started with James Trane, driven by the cold air of La Crosse, Wisconsin winters, James invented a new low-pressure heating system by the name of the "Trane Vapor Heating System". It just so happens that upon the creation of this new invention James had a son who was returning home from college by the name of Ruben, receiving his degree in mechanical engineering. The duo started manufacturing operations and Trane was created. But in 1923 things really blew up for the company upon Ruben's invention of "Convector Radiator". This firmly established the company as an innovator in the HVAC industry. Using that reputation to build the company on ever since. Trane is a heating, ventilating and air conditioning systems manufacturer. Building superior management systems and controls keeping family's cool on the hottest of summer days and toasty on those frigid winter mornings. Trane is a subsidiary of Ingersoll Rand and is the successor company to the American Standard Companies. It makes products under the Trane and American Standard brand names with over 120 years of experience in the industry!
Saving you Money From the Day you Buy- until the day it dies- In the market for long-lasting savings? Utilizing electricity to run these heat pumps, Trane heat pumps are recognized among the industry's most efficient HVAC systems. Heat pumps featuring higher HSPF (Heating Seasonal Performance Factor) ratings create the most heat utilizing the least amount of energy. Think of it like MPG in your car. Would you want to purchase a car that receives low miles per gallon knowing you will be driving it every day? Well HSPF ratings work similar, the higher the HSPF the more money you save.  
Built by Trane Runs like a Train- Each Trane product is created to every small detail then continually tutored ensuring durability and reliability. Other manufacturers tend to construct their products with pretty much the same basic material's available to the whole industry. Trane has made it a point to separate themselves from this and stand out from the pack. To achieve that, Trane designs builds and tests some of their own parts in-house. Pushing each material and part well beyond industry standards, making sure they achieve the reliability you expect from a Trane. Parts like the durable Climatuff® compressor that to this day is the only compressor Trane uses in their residential systems. Well known for low noise levels, high efficacy, and superior durability. Or the exclusive Spine Fin™ coil an all-aluminum outdoor gives much greater heat-exchanging capabilities and more resistant to corrosion than a typical copper/aluminum coil.  
Extreme Product Testing- Trane products are tested and tested at the SEET (Systems Extreme Environmental Test) lab in Tyler, Texas. These Train products face a 16-week toucher test. Being exposed to extreme heat and bone-chilling cold, repetitiously in two-week sessions. In some cases, units go through 2,600 hours of continuous testing. Followed by a full 7 days of salt spray to monitor corrosion resistance. Putting units through 5 years of wear and tear in just a few months does nothing but solidifies Trane's company philosophy of creating a product you can rely on for years to come. It is simple if a product cannot with-stand testing it just does not get made or sold.  
Warranty Opportunity- Each Trane residential system comes with a simple Base Limited Warranty. This warranty applies to parts that break due to manufacturer defect, however, does not include labor costs. A base Limited Warranty could range from 1 year to 20 years that depends on the product purchased. However, if you register your new Trane system within 60 days of your installation date that "base" warranty is lengthened and evolves into a Registered Limited Warranty at no additional cost. This registered warranty can range from 5 years to lifetime depending on the product purchased. This registration can be done by the phone or online. The last warranty option available to the consumer is the Optional Extended Warranty, this is warranty covers the cost of parts and labor. To purchase this warranty, you can contact your local Trane dealer. For all DMV inquiry's check, out DIY Comfort Depot.  
Unit Prices- When it comes to Trane there a couple downsides in the eyes of the consumer. one of those things that can be argued is the pricing of Trane systems. Trane is not known as the cheapest option in the HVAC industry. Units tend to be a little more expensive compared to other units. For example, a Goodman 4 Ton 16 SEER heat pump vs a Trane 4 Ton 16 SEER heat pump, roughly has a $1,200 difference in price for equipment only. Now you can look at this in two aspects. Yes, you are paying significantly more for a Trane system than some others. But you have to remember that you get what you pay for in life. You are paying for better parts and materials, therefore extending the life of your unit. Yes, you may pay more up front for a better system. But you need to also consider efficiency and what it is going to save you long term. Cheaper systems may cost less at first, but in the long run, the more expensive option may actually save you! Money and headaches of course.  
Unit Dimensions- Trane units have a little issue with dimensional sizes in the eyes of the consumer. Trane outdoor units and air handlers tend to be a little larger than competitors equipment. When someone replaces a full system, you want to replace old equipment with new equipment that is very similar in size. This saves the homeowner money when it comes to installation. This is because it allows less work on the installer, therefore saving you money. Also, unit sizing does not seem to follow suit as the units go up in quality. This causes confusion to customers and most competitors do not do this for this reason. For example, the Trane 1.5 Ton XR14 heat pump system has outdoor dimensions of 29"x29"x26" and indoor dimensions of 45"x18.5"x21". Now if you compare that to one step up the Trane 1.5 Ton XR16 heat pump has outdoor dimensions of 33"x33"x30" and indoor air handler dimensions of 46.75"x18.5"x21.13. Now a couple inches may not seem like much. But when you're talking about installing a unit inside of a small utility closet that already features a water heater plus a washer and dryer inside of it, half of an inch can make the difference. With every system featuring different dimensions, it seems it just makes it a little tougher to find the perfect fit. However, with such the fast selection of Trane combinations, one will surely please your needs. Just be careful to be very observant of each unit's specifications when shopping!
Leaking Coils- If you have done any research on Trane units you have probably come across one thing that largely stood out the most in negative reviews about Trane systems. That being the issue of Freon leaking from the coil, therefore not allowing the system to operate correctly. Some of these issues claimed to be noticed right away but most tend to happen 3-5 years into the life of the unit. Trane does have registered limited warranty on systems sold and, in most cases, Trane does replace the coil after this issue. However, they do not pay for the labor to replace that coil. Roughly to change out a coil in labor will set you back about $600. But the good news is the issue, for the most part, has been found and corrected. It was found that between 2011-2012 a large bad batch of XR coils was distributed and installed in homes all over the country. Now 6 years down the road these coils are really starting to have issues so this has led to a recent spike in negative reviews of Trane in 2017. You just have to keep in mind, this was an issue from years ago. These negative reviews being posted on a unit purchased in 2012 has zero reflection of the product Trane puts out today in 2018. A very large amount of innovation has taken place in the HVAC industry in the last few years. Just as people learn from their mistakes so do companies!
Heat pumps offer an electric alternative heating and cooling solution for your home. Heat pumps are perfect for mild climates and in those situations where natural gas heating simply isn't available. At the core of every Trane heat pump, is a Climatuff® compressor. It automatically adjusts itself to maintain consistent speeds and avoid temperature swings. Get your new Trane heat pump installed by Trane in-home specialist at DIY Comfort Depot today!
Schedule A Free In-Home Trane Heat Pump EstimatE
Thanks!
This field is required
This field is required
This field is required
This field is required
---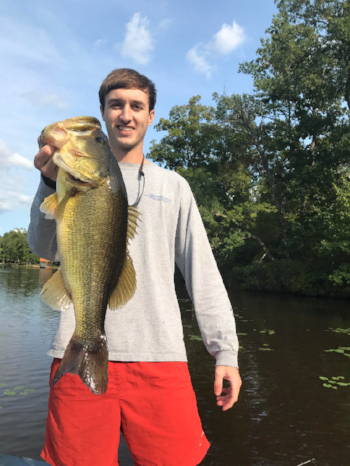 Author: Chandler Dowling
DIY Comfort Depot Associate
Work does not feel as much like a job when your job is to help people! I love people and I love providing smiles better. Working with DIY I get to do just that. No matter your HVAC needs we have you covered! Simple, fast and easy is how we keep it and how you like it!