Over 100 million homes in the United States are equipped with air conditioning systems.
But these systems won't do much for you if you don't know the right way to use them. Are you asking yourself when to turn on the AC in your house?
It's a harder question to answer than you might think.
Keep reading below to learn the best time of year (and day) to turn on the air conditioner in your home.
When Should You Turn on the Air Conditioner in Your House for the Summer?
There is no one answer to this question. Instead, you should turn on your air conditioner when it starts to get hot outside.
The exact date will depend on where you live. For many homeowners, this will be somewhere between the middle of June and the beginning of July.
But the start of summer shouldn't be the first time you turn on your air conditioner.
Why?
Because your air conditioner might need basic repairs or a quick tune-up when it starts up after a long winter. If you wait until it gets hot to turn on your air conditioner, you'll have to live in a hot house for days or even weeks as you're getting the unit repaired.
That's why you should always prepare and test your air conditioner before summer starts.
What's the Best Time of Day to Turn on the Air Conditioner?
Again, the answer to this question depends on your lifestyle.
Do you spend most of your day at work? Do you work from home or stay home with the kids? Do you live in a place with warm nights?
If your home gets hot during the day but cools down at night, you may only need to run the air conditioner during the morning or afternoon. But if the nights stay just as hot, you might have to run the air condition when you get into bed as well.
As a rule of thumb, you should turn on the air conditioner when you're home and when it's hot outside.
People who spend most of the day at the office might not need to turn on their air conditioner until they get home in the afternoon. Others may have to leave their air conditioner on for most of the day.
What Should the Temperature Be?
The US Department of Energy recommends setting your thermostat at about 78 degrees when you're in the home.
The higher you set your thermostat, the more money you'll save on your energy bill. Because of this, you should turn your air conditioning off altogether when you aren't in the house.
Worried the house will be too hot when you get home?
Your air conditioner should only take a few minutes to cool the house down. But if you don't want to walk into a smoldering home, try turning your thermostat up five to 10 degrees instead.
This will help you save money and avoid the heat. You can cool the house down to a comfortable temperature when you get home.
If your air conditioner takes a long time to cool the house down or is blowing warm air, it's not working how it should be. You'll want to find and fix any of these problems before you need to use your air conditioner every day.
That's why you should always get your air conditioner ready several months before it gets hot outside. 
Click Below For An Instant Air Conditioner Quote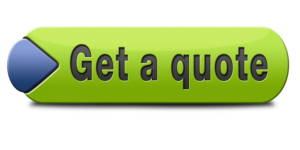 How to Prepare Your Air Conditioner Before Summer
The best time to start getting your air conditioner ready for summer is the end of winter or the beginning of spring. This will give you plenty of time to make any necessary repairs before the temperature goes up.
But where do you start?
We've put together a quick guide that'll walk you through the process of preparing your air conditioner.
Let's get started.
Check Your Thermostat
When you're looking at your thermostat, you'll want to do more than make sure the controls work.
How old is your thermostat?
If your thermostat is old or outdated, you might want to consider updating to a new model. A programmable thermostat, for example, might save you money on your energy bill.
Check All the Circuits and Lines for Wear
You'll want to give all the circuits, lines, and wiring in your air conditioning unit a once over before you turn it on. This will ensure they're all in good, working order.
Here are a few of the things you should check:
The circuits

The outdoor electrical wiring

The drain line

The refrigerant line
Make sure the electrical circuit connections are turned on and the outdoor electrical wiring doesn't have any wear or tear. Check for any type of clog in the drain line. And double check the insulation on the refrigerant line.
Don't touch this line yourself.
Refrigerant can be harmful to you and the environment, so if you notice any wear on the insulation around the line, call your HVAC professional.
Check Your Ductwork
Give your ductwork a quick examination to make sure there aren't any small hole, cracks, or other types of wear.
The cold air can escape through these openings before making it into your home. This can make it take longer for your home to reach a comfortable temperature, meaning your air conditioning unit will work harder and you will spend more money.
Clean Your Air Vents
Go through your home and make sure there's nothing blocking your air vents. You might have to move things like furniture, window drapes, toys, etc.
Use this time to clean out your air vents as well. Remove any dirt or debris that are stuck inside the vents. Otherwise, the cold, conditioned air might not be able to make it into certain rooms in your home.
This can leave you with a higher energy bill and an uncomfortable house.
Change Your Filter
You should change your filters every two to three months (unless your manufacturer states otherwise). And one of the best times to change your filter is before the heating season.
If you recently changed your filters, make sure they aren't too dirty. It might be worth cleaning them to make sure your airflow won't be restricted when you turn on the air conditioning unit.
Make Sure Your Outdoor Condensing Unit Is Clear
Step outside to make sure nothings blocking your outdoor condensing unit. Trim any overgrown bushes, trees, or other plants that have gotten too close.
You should also open the unit and make sure no leaves, vines, or other debris made it inside. This can block the inner components and keep your unit from running efficiently.
Give the panels a quick inspection as well. Are they in good condition? Are there any missing?
These panels protect your electrical parts, so make sure you replace any damaged or missing panels as soon as possible.
Schedule a Tune-Up
You should have a HVAC professional come out to your property and give your air conditioning unit a tune-up at least once a year. This will ensure everything is running safely and efficiently, and it can also extend the life of your system.
How to Test Your Air Conditioner Before Summer
After you make sure all the different parts of your air conditioner are in good condition, it's time to give it a test run.
Wait until the outside temperature reaches 60 degrees or higher. Running your air conditioner when it's any colder outside can damage the compressor.
Here's what you do next.
Step One:
First, lower the temperature on your thermostat. For the best effects, set it around 75 to 78 degrees. Then use your thermostat to turn the entire system on. 
Step Two:
If you have an outdoor condenser, go outside and make sure the fan running. Listen to how it sounds. If the sound seems irregular, you should call your HVAC professional.
Feel the air that's coming out the top of the unit. This air is coming from inside the house, so it should be warm.
Step Three:
Let your air conditioning system run for about 15 minutes. This will give it enough time to properly cool your house.
If the house stays warm, something isn't working right. You should call a professional to take a look at your unit as soon as you can.
When to Turn on the AC in Your House for the First Time
If you're trying to figure out when to turn on the AC in your house, don't make this mistake of waiting until summer rolls around. You should always prepare and test your air conditioning unit several months in advance.
Is your air conditioner having it's 10th birthday this year? It might be time to install a new one.
Make sure you click here to get a free instant quote!