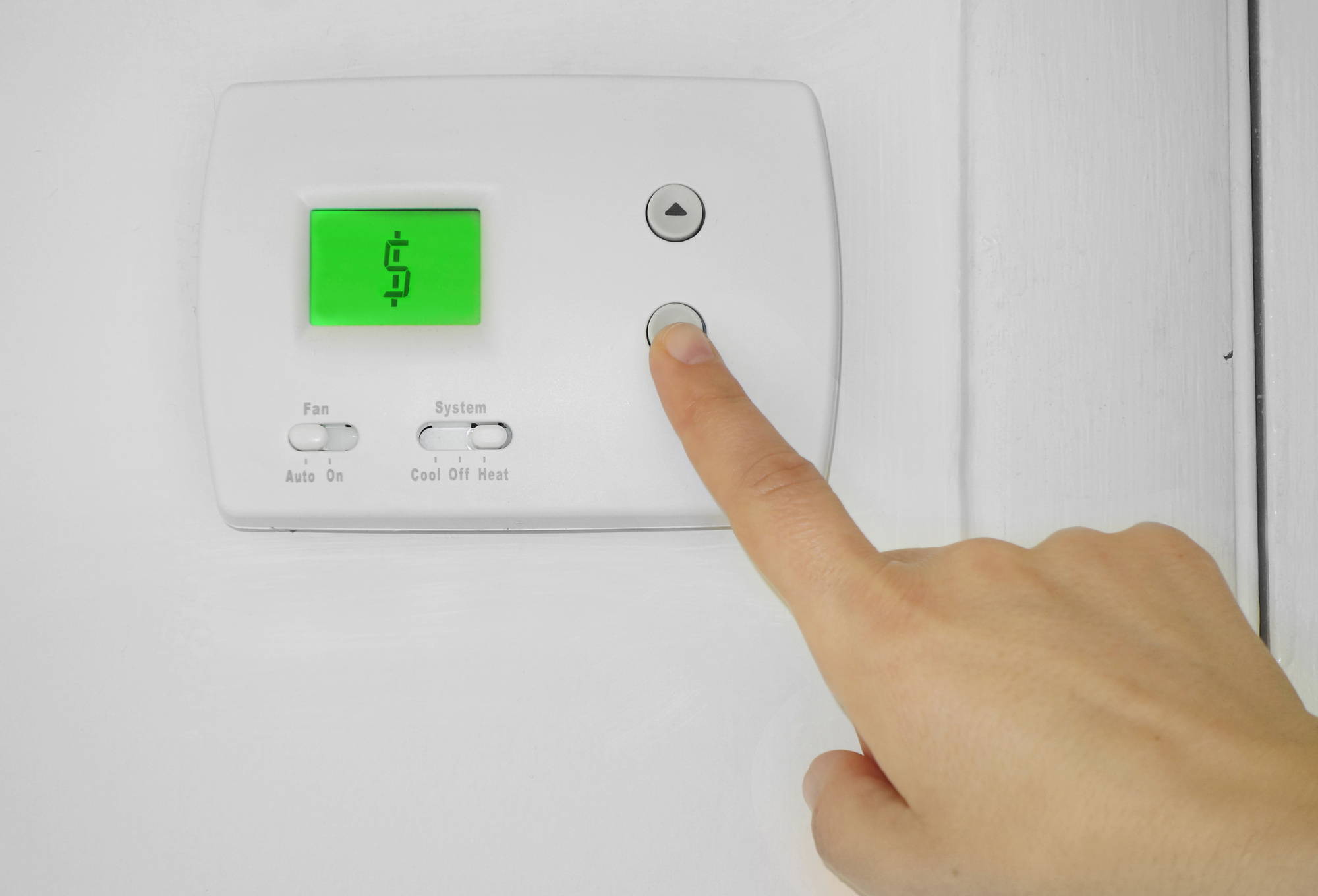 12 Ways to Save on Heating Costs This Winter
12 Ways to Save on Heating Costs This Winter
With the colder winter months just around the corner, home heating is set to become a priority. Here's 12 easy ways to save on heating costs this winter season
In 2009, 59.2% of energy consumption in US homes was for heating.
Heating represents by far the largest use of energy in the home and as such places the largest burden on our electricity costs.
Keeping our heating costs down is, therefore, the easiest way to reduce electric bills in our homes. And the good news is that there is a whole range of ways to save on heating costs.
So read on as we look at 12 ways to send those bills plummeting without the temperature doing the same.
1. Lower the Thermostat
The most obvious way to save on heating is to turn down the thermostat.
But this doesn't mean that you need to turn your home into an igloo. Try turning your thermostat down by one degree, and seeing if you notice any difference. Chances are you won't, but your energy bill will. The Department of Energy has calculated that turning down your thermostat by just one degree can save 3% of your energy costs. Two degrees lower and your savings will increase to 6%.
Experiment until you find a level that you feel comfortable with, and you could be making big savings in no time.
2. Turn down Your Water Heater
The same theory applies to water heaters as well as space heaters.
The properties of water mean that it is slow to increase in temperature, and so costs a lot to heat up. But the flip side is that once the water has been heated, it takes a long time to cool down again. By reducing your hot water temperature a little you will reduce the amount of energy spent on heating it up, without a huge impact on how long your water will stay hot.
Once again, experiment until you find a temperature that works for you. It is important that you do not reduce water temperature too much, as this can lead to issues with bacteria such as Legionella.
3. Use the Sun
There is a huge source of free heating sitting some 93 million miles above your head.
We have all heard of the greenhouse effect, and you can make use of this to keep your home warm. Make sure you allow the sun to shine through any south-facing windows during the winter months. The short wavelength light can pass through windows and heat up interior objects, but the longer wavelength that these objects re-radiate cannot escape back through them. This means that the heat is trapped inside your house in the same way that your car becomes a sauna on a hot day.
The more sunlight you can allow into your home, the more you will feel the benefit of this greenhouse effect.
4. Close Your Curtains
The converse is true at night. The heat you generate in your home can pass through windows, just like the heat from the sun. To reduce the amount of heat that is lost in this manner, make sure that all of your drapes are shut throughout the night. The material of the curtains will trap the heat inside your home, keeping it warmer.
It makes sense to close the drapes as soon as the sun has gone, as you are no longer gaining any heat from the sun, and will only lose heat energy through the windows from then on.
5. Install Insulation
Heat is like water. It will find the path of least resistance and follow that path.
Unfortunately, our homes are usually full of plenty of paths of least resistance for heat to escape through, not least in our walls and roofs and around our doors and windows. Installing insulation is one of the most cost-effective ways of reducing energy bill that you can find. The savings can be huge, and what's more many insulation purchases are eligible for federal tax credits.
Reducing your energy and your tax bill all at once? It's a no-brainer.
6. Don't Overuse Extractor Fans
Too much moisture in your home can lead to mold and other nasty problems.
Thankfully we have extractor fans that can withdraw the moisture from a steamy bathroom, or whilst we're cooking. It's important to ensure that our homes aren't full of excess moisture. But leaving these fans running too long, and they can actually start to suck the heat out of our homes.
Moist air is better at retaining heat than dry air, so reducing the moisture levels too much will make your home seem colder. Once the bathroom or kitchen is clear from moisture, make sure you turn the extractor fan off. Not only will you save on heating costs, but you'll also save on powering the fans unnecessarily too.
7. Only Heat the Rooms You're Using
If your home has rooms that you don't really use that often, then you're wasting energy heating them.
If you spend a lot of time in just one or two rooms, try investing in a space heater. You can use the space heater to heat the room you are using, and turn off the heating to the rest of the house altogether. This is a particularly good idea at night so that you can sleep in the warm without having to heat the entire house.
8. Check Your Filters
If your furnace or heat pump isn't working efficiently then you're spending more money on heating than you should be.
One of the biggest causes of inefficient furnaces and heat pumps is clogged filters. Cleaning or replacing an air filter means better air flow through the system, passing more heat throughout your home. It also means that the furnace or heat pump doesn't have to work so hard, so energy usage will be less, and the life of your equipment will be extended.
Furnaces and heat pumps have a finite lifespan, so it may be the case that replacing an old furnace or heat pump could see you make significant savings on your energy costs.
9. Use Ceiling Fans
Ceiling fans are great for cooling you down on a hot night.
But you may be surprised to learn that they can also come in very useful for keeping your home warm. Hot air rises to the top of a room, but to keep us warm we want it at the bottom. By turning your ceiling fans on low, they will gently push the warm air back down into the room.
So instead of waiting for all of the air in the room to warm up, you will feel the benefit of your heating straight away.
10. Turn the Thermostat down at Night
Setting your thermostat much lower during the night can lead to some serious savings.
The US Department of Energy has calculated that if you lower your thermostat by 10 to 15 degrees for 8 hours, your heating costs can be reduced by as much as 10%. Once you're under your blankets, you won't notice the reduction in temperature at all.
Another trick is to turn the heating down a little while before you go to bed. The temperature in your home will take time to drop, so it should still be nice and toasty when you get into bed. Experiment with the earliest time that you can turn your heating down without bedtime becoming too chilly.
11. Don't Block Radiators and Vents
Our homes are filled with furniture and belongings, and sometimes these can get in the way.
Try to not to block any sources of heat in your home. For example, a couch in front of a radiator is not a good idea. All you are doing is heating the couch, rather than your home. A bookshelf in front of a heating vent is another surefire way of raising your energy costs. Allow the warm air to flow through your home to get the maximum benefit for minimum cost.
12. Use a Programmable or Smart Thermostat
A programmable thermostat ensures that you never forget to lower or raise the temperature.
Set the thermostat to automatically lower the temperature before bedtime and raise it again before you get up. This means that you will always have a comfortably warm home without wasting any energy.
Smart thermostats, such as the Nest Smart Home Thermostat that we include with our Elite installation package, are an even better option. You can control them from your phone, set an in-depth schedule of when you want your heating to come on, and it will even automatically turn off the heating when you are away from home. The savings you can make using a smart thermostat can be significant.
One of the Best Ways to Save on Heating Costs? Install a New System
The chances are that your heating system has been in place for some time. Installing an efficient, modern and up to date heating system is one of the best ways to save on heating costs.
And we're here to make that process as simple as possible. Use our Instant Quote system to get an estimate for the right size equipment from our range of well-known manufacturers such as Carrier and Goodman. Schedule a measurement, and then arrange for the installation, often as soon as the next day.
If you would like to know more about our service or have any other questions, then please don't hesitate to get in touch.